GHI's in-house test facilities use an innovative design and operations model to deliver high-quality, cutting-edge hypersonic research at a low operating cost. GHI's approach is motivated by our experience with the cost and operations issues associated with performing S&T experimentation in large-scale RDT&E facilities. Our commercial facility is available to support both non-defense and defense customers. GHI designed and produced our wind tunnel facility in-house, and is available to consult on your wind tunnel development project. GHI is always working to improve our wind tunnel test facility with new capabilities and cutting edge technology. simulations.
GHI is involved in several ground test experiments using hypersonic engine and vehicle components and is actively pursuing the development of flight-testing capability.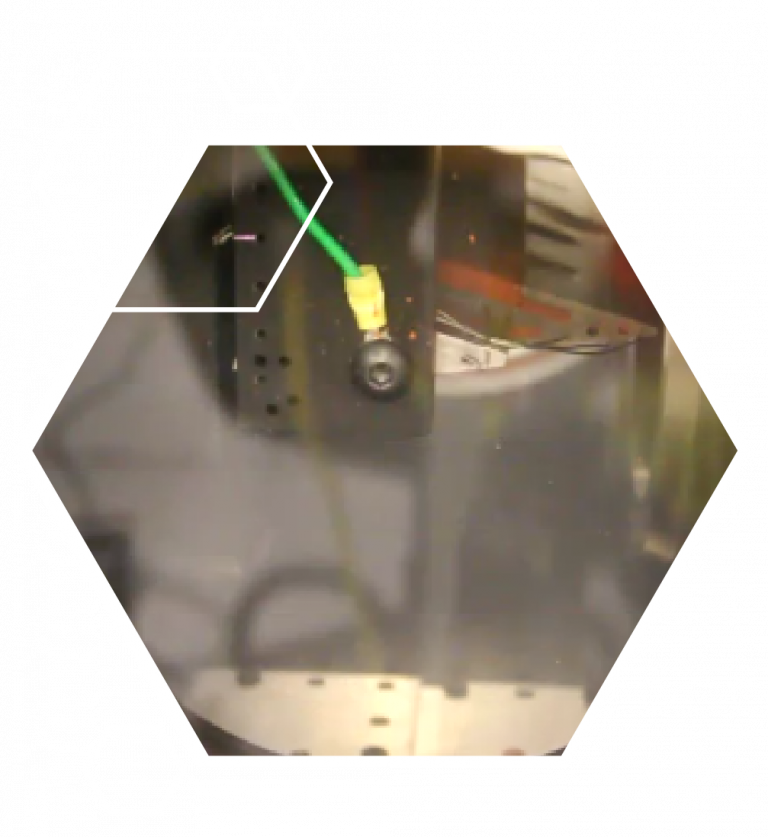 GHI's high-speed laboratory consists of two clean air supersonic/hypersonic blowdown wind tunnels with freejet capabilities from Mach 2 up to Mach 6+. The first wind tunnel is capable of operation up to Mach 4 conditions using the non-heated facility air supply. The second wind tunnel is able to operate through the entire range of freejet Mach numbers due to the addition of an in-line non-vitiating ceramic storage heater. Total temperatures up to 1200°F are available for small scale direct-connect flight enthalpy testing up to Mach 4 at ~5 lbm/s. The entire second tunnel is mounted on linear rails for direct measurement of thrust if desired. Both tunnels are supplied by the same 60 high pressure gas cylinders through a common manifold. The gas cylinders can supply air at pressures up to 2450psia and 30 lbm/s (cold) for durations from 3-20 seconds depending on experiment demands.
The facility data acquisition system, managed via LabView, controls the facility and experiment from a central station. The modular card-based system has 128 analog inputs, 38 digital inputs, 36 digital outputs and 8 analog outputs. 6 pressure-tap transducer units are available with 8 channels each at a maximum pressure of 100psig. The facility is also equipped with a shadowgraph system, pitch-actuating strut, actuating flowplug for duct back-pressuring and a mass flow meter for inlet operability testing.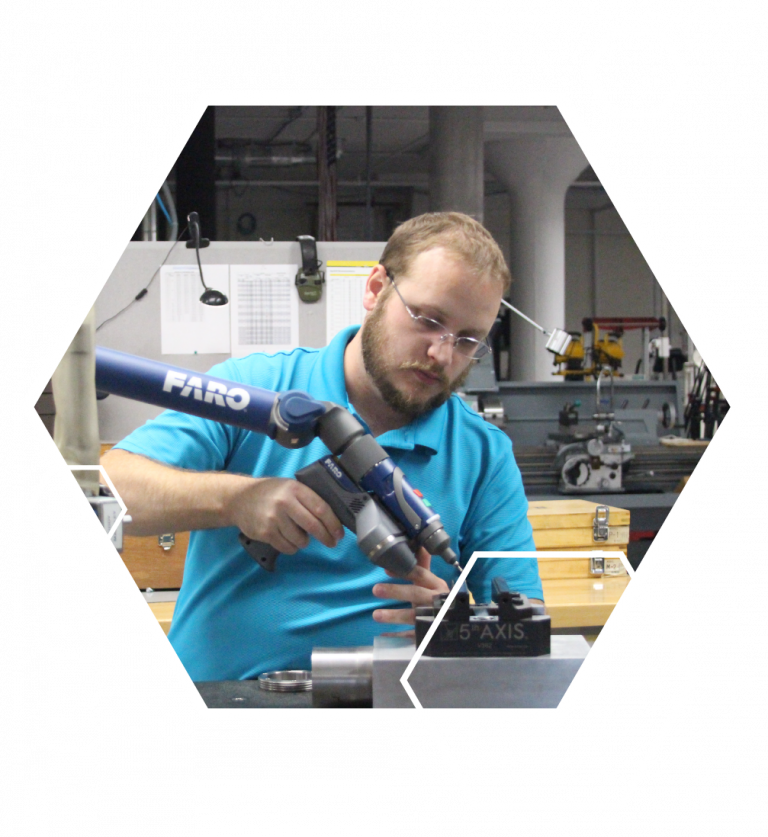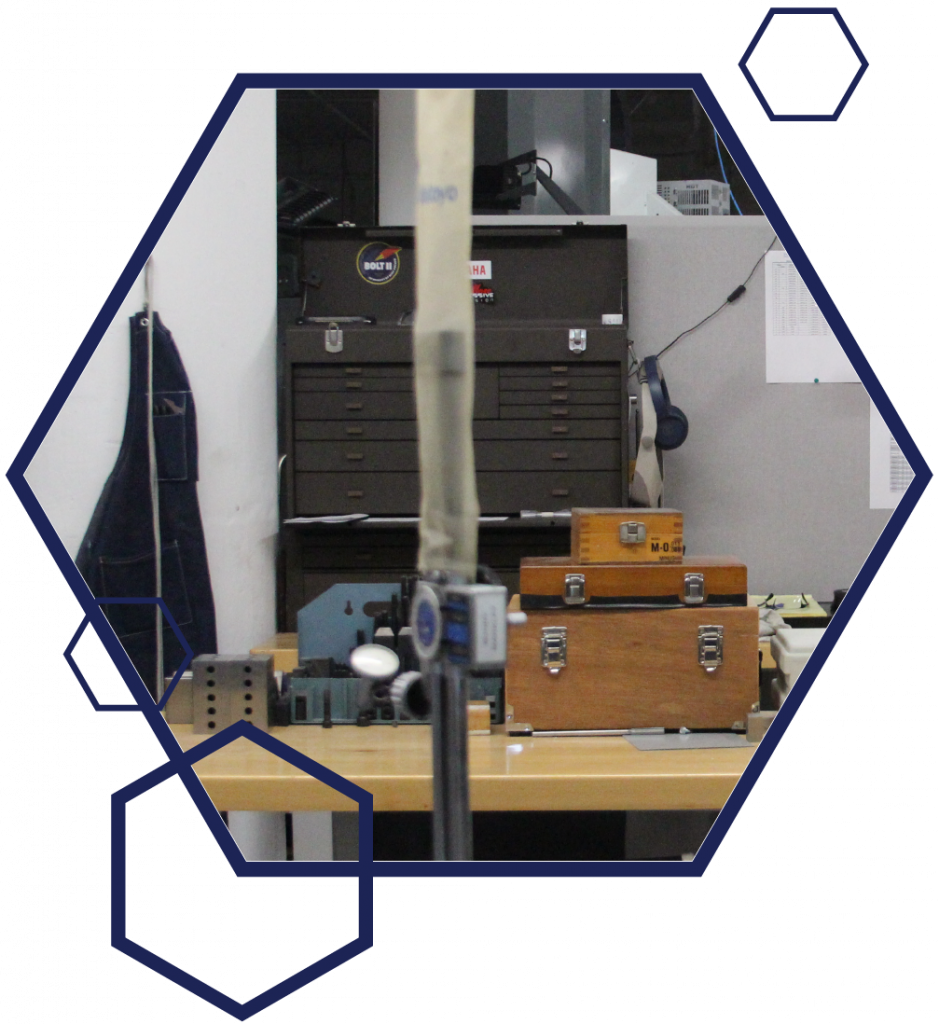 Clean air free-jet or direct-connect testing
Leg 1 –Unheated operation Mach 2.2 –4.0
Leg 2 –Heated operation to Mach 6.0
1200°F –Mach 4 flight enthalpy
Thrust of direct-connect hardware
~20 second duration with current air supply.
Current Data
Acquisition Capabilities
128 analog inputs 38 digital inputs

36 digital outputs

8 analog outputs

Facility is equipped with 6 pressure-tap packs for 0-100psig range

Facility is equipped with shadowgraph, actuating model strut, small scale back-pressure flow plug & small scale mass flow meter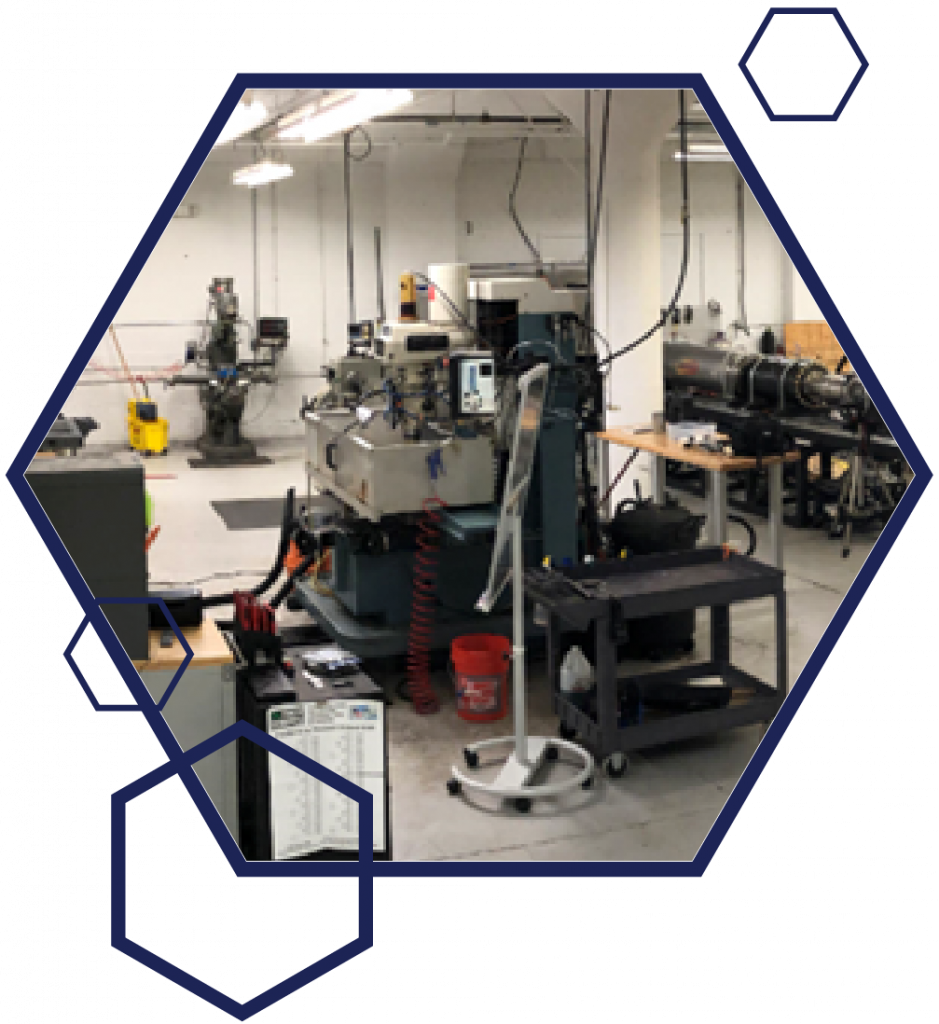 Current On-going Improvements to
Existing Systems
Air ejector system
Additional water cooling supply loops
Ethylene fuel system
Feedback pressure/mass flow valve control for steady conditions
Instrumentation channel increase
New pressure sensor packs
Advancements in flow visualization
Future Planned Improvements
Mach 7 free-jet nozzle

Larger air supply for extended duration runs

Increased mass-flow capabilities for larger nozzles (18-24" exit dia.)

Direct-connect combustion heater for Mach 6-7 flight enthalpy

Improved thrust stand

Liquid fuel supply plug & small scale mass flow meter

We look forward to adding you to the roster of other illustrious companies we have worked with to bring their projects into reality. Our company has all the proper clearances and ISO ceritifcations to ensure your project is done properly and to the highest standards.

Space in our windtunnel is limited. The sooner you know when your project will be ready for testing, the sooner you can test it and get it to market. Fill out the information below to secure the space and keep your project moving.